BBS Conscious Wellness Show with Raymond Morris
STATION 1
select for more listener options

STATION 2
select for more listener options

LISTEN BY PHONE
STATION 1
701-719-4207 
or 712-775-6619
STATION 2
701-719-3600 
or 515-605-5809
CALL-IN TO THE SHOW
only during live shows
STATION 1
888-627-6008
Direct 323-744-4831
Skype: BBSRadioPR
Skype 530-636-6080
STATION 2
888-429-5471
Direct 323-744-4841
Small Advertisements associated with BBS Radio Talk Show Programs
Talk Radio Show Program
Our focuses on all aspects of the Natural wellness Industry which includes all subjects and therapies relating to natural solution for health and wellbeing, from "Alternative Medicine" to "Personal Growth", to exploring the spiritual realm. Everything for the mind, body and soul.
We interview owners and manager of spas, retreat centers, publishers, schools, institutes, yoga studios, professional associations, therapists, speakers, professional educators in personal growth and natural therapies, as well as health food stores, manufacturers and distributors of natural health products.
Please visit the archive for past shows, or listen live on Mondays at ???pm PST (Pacific Standard Time). The show will begin on the 9th of Septembre 2019.
If you wish to be interviewed, see information page here https://bbsuniverse.com/index.php/bbs-s-own-tv-shows
Or contact us here and indicate in the message section:
- Name
- Tel number
- Email
- Subject description
- Website
- Country, state, city
We look forward to your participation in spreading empowering information for the masses.
Wishing you all great health and joy on this Dinively Orchestrated journey!
Raymond Morris
_______________________________________________________________
Our Show Sponsor
Communion Marketing Communications
http://www.communionmarketing.com/index.php/
Communion is one of the only firms specializing in offering turnkey solutions in business development, marketing, and communication and multimedia production to the natural health and wellness industry.
Why call the agency Communion Marketing?
To reflect the interconnection, the quantum field, the unity (with union) of all the elements in the universe as well the act of developing a close partnership with our clients.
We serve spas, retreat centers, publishers, schools, institutes, yoga studios, professional associations, therapists, speakers, professional educators in personal growth and natural therapies, as well as health food stores, manufacturers and distributors of natural health products.
Our mission is to facilitate the development of businesses offering natural solutions for wellness improvement.
Our Objective is to create for you a strategic development & marketing plan which is in synergy with your global mission, your financial objectives, your resources, and your commercial environment. Our Approach is to render you self-sufficient through training in as many functions of your business as possible. We will identify the communication tools that are the most ingenious and economical to reach your target audience. We specialize in using innovative, non-traditional marketing programs that only a firm with personal experience can offer.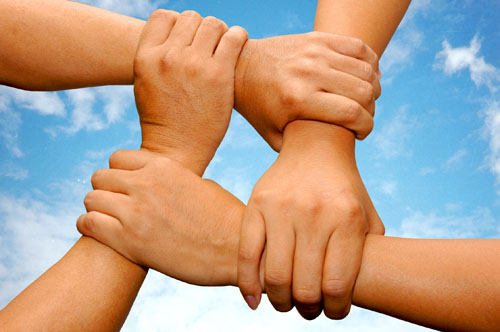 Our team is comprised of experts in marketing, strategic planning, business coaching, communication, public relations, advertising, multimedia production and event management ... everything you need to properly develop your business. With 15 years of experience in this domain, we have a profound understanding of this fast growing industry.
______________________________________________________
If you would like to sponsor this show and get great exposure within the Wellness Community, please contact us for information on our sponsorship packages.
If you wish to sponsor the Show or advertise during the show, please contact us here and indicate:
- Name
- Tel number
- Email
- Product/service description
- Website
- Country, state, city

Program Handouts for BBS Radio Talk Show Programs
Talk Show Program Archives for Podcasting
Talk Show Program Host
Québec
-
Canada
Facebook
-
LinkedIn
-
YouTube
-
Communion Marketing, Réseau de Rencontre des Âmes Conscientes
Occupation:
Marketing Consultant, Web Architecture and Monetization Expert
Biography:
Raymond Morris is heading our new project development initiatives. He is also managing director of Communion Marketing Communications, agency specialized in the "conscious wellness industry". He has a wealth of experience in cross marketing initiatives, intercompany collaboration, new product creation as well as many other areas of expertise. He will be contacting many organizations with the intent of creating mutually beneficial partnerships and collaborations. "We have been working together for almost 6 months now and we are delighted with the contribution he has brought to our organization". "Douglas Newsom".
With 28 years experience in the Wellness Industry, Raymond has knows this domain inside out. Having had clients in over a dozen countries, he has a very thorough overview of this worldwide industry.
He worked in B2B Market Research for many years and has acquired knowledge on many industries as a result.
Large Advertisements associated with BBS Radio Talk Show Programs
Featured Guests on BBS Radio Talk Show Programs
Headlined Show information for BBS Radio Talk Show Programs
Show Title:  Birthing A New Reality ~ Through Pure Love
Guest:  S Suzanne Grandon
What does it take to birth:
~ a baby through your body
~ an idea whose time has come
~ a new culture, country, or worldview?
What does it take to birth a new you?
On Nov 4 Conscious Wellness Show Guest SSuzanne Grandon will share experiences from her "near-death" experiences that opened the doors for her to be here in Divine W.I.L.L.  She will talk about "Pure Love" - what it is and why it is so important - indeed so very necessary today and in the days to come.
She will share a creation story, give examples of present day parallel realities and time slips,  and point out quantum leaps from her personal journey providing a glimpse into what is taking place in the earthly dimensions now.
The live viewing audience and those viewing in the archives will have an opportunity to experience the purified love of higher realms through  SSuzanne's "CUCKOO Lift & Shift" exercise to gently and effortlessly navigate into their own new realities.
Website: BirthingANewReality.com
Email: info@birthinganewreality.com
Phone: USAOffice 928-554-4069
Mailing Address: PO Box 21024, Sedona AZ 86341-1024
________________________________________________
Regarding the images below. 
The first three of these images will be discussed in greater detail during this Nov 4 show:
- SSuzanne's 3 Soul Portraits by Cosima Lukashevich.  One of these was
created 2 hours after birthing a new soul.
- SSuzanne's "Spirit of Seshat Receiving" - Portrait by Daniel E Maddux
on July 26, 2019, Egyptian and Mayan New Year.
- SSuzanne's Earth-work on the Magnificent 19+1=20 Medicine Wheel (Center is
Yellowstone/Grand Tetons, Wyoming).