BBS Conscious Wellness Show with Raymond Morris
STATION 1
select for more listener options

STATION 2
select for more listener options

LISTEN BY PHONE
STATION 1
701-719-4207 
or 712-775-6619
STATION 2
701-719-3600 
or 515-605-5809
CALL-IN TO THE SHOW
only during live shows
STATION 1
888-627-6008
Direct 323-744-4831
Skype: BBSRadioPR
Skype 530-636-6080
STATION 2
888-429-5471
Direct 323-744-4841
Small Advertisements associated with BBS Radio Talk Show Programs
Talk Radio Show Program
Our focuses on all aspects of the Natural wellness Industry which includes all subjects and therapies relating to natural solution for health and wellbeing, from "Alternative Medicine" to "Personal Growth", to exploring the spiritual realm. Everything for the mind, body and soul.
We interview owners and manager of spas, retreat centers, publishers, schools, institutes, yoga studios, professional associations, therapists, speakers, professional educators in personal growth and natural therapies, as well as health food stores, manufacturers and distributors of natural health products.
Please visit the archive for past shows, or listen live on Mondays at ???pm PST (Pacific Standard Time). The show will begin on the 9th of Septembre 2019.
If you wish to be interviewed, see information page here https://bbsuniverse.com/index.php/bbs-s-own-tv-shows
Or contact us here and indicate in the message section:
- Name
- Tel number
- Email
- Subject description
- Website
- Country, state, city
We look forward to your participation in spreading empowering information for the masses.
Wishing you all great health and joy on this Dinively Orchestrated journey!
Raymond Morris
_______________________________________________________________
Our Show Sponsor
Communion Marketing Communications
http://www.communionmarketing.com/index.php/
Communion is one of the only firms specializing in offering turnkey solutions in business development, marketing, and communication and multimedia production to the natural health and wellness industry.
Why call the agency Communion Marketing?
To reflect the interconnection, the quantum field, the unity (with union) of all the elements in the universe as well the act of developing a close partnership with our clients.
We serve spas, retreat centers, publishers, schools, institutes, yoga studios, professional associations, therapists, speakers, professional educators in personal growth and natural therapies, as well as health food stores, manufacturers and distributors of natural health products.
Our mission is to facilitate the development of businesses offering natural solutions for wellness improvement.
Our Objective is to create for you a strategic development & marketing plan which is in synergy with your global mission, your financial objectives, your resources, and your commercial environment. Our Approach is to render you self-sufficient through training in as many functions of your business as possible. We will identify the communication tools that are the most ingenious and economical to reach your target audience. We specialize in using innovative, non-traditional marketing programs that only a firm with personal experience can offer.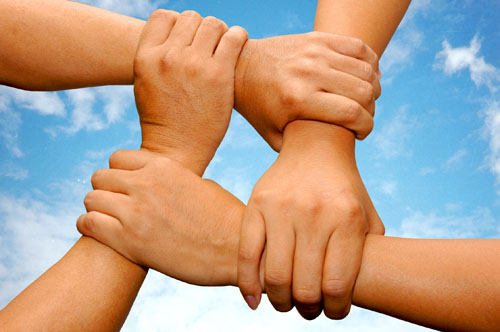 Our team is comprised of experts in marketing, strategic planning, business coaching, communication, public relations, advertising, multimedia production and event management ... everything you need to properly develop your business. With 15 years of experience in this domain, we have a profound understanding of this fast growing industry.
______________________________________________________
If you would like to sponsor this show and get great exposure within the Wellness Community, please contact us for information on our sponsorship packages.
If you wish to sponsor the Show or advertise during the show, please contact us here and indicate:
- Name
- Tel number
- Email
- Product/service description
- Website
- Country, state, city

Program Handouts for BBS Radio Talk Show Programs
Talk Show Program Host
Québec
-
Canada
Facebook
-
LinkedIn
-
YouTube
-
Communion Marketing, Réseau de Rencontre des Âmes Conscientes
Occupation:
Marketing Consultant, Web Architecture and Monetization Expert
Biography:
Raymond Morris is heading our new project development initiatives. He is also managing director of Communion Marketing Communications, agency specialized in the "conscious wellness industry". He has a wealth of experience in cross marketing initiatives, intercompany collaboration, new product creation as well as many other areas of expertise. He will be contacting many organizations with the intent of creating mutually beneficial partnerships and collaborations. "We have been working together for almost 6 months now and we are delighted with the contribution he has brought to our organization". "Douglas Newsom".
With 28 years experience in the Wellness Industry, Raymond has knows this domain inside out. Having had clients in over a dozen countries, he has a very thorough overview of this worldwide industry.
He worked in B2B Market Research for many years and has acquired knowledge on many industries as a result.
Large Advertisements associated with BBS Radio Talk Show Programs
Headlined Show information for BBS Radio Talk Show Programs
5:00 pm Interview:
5:35 pm Interview: Michael Priv
Subject of this interview: THE GOLDEN FLEECE, THE DIARY OF A SCIENTOLOGY WORRIOR
Question she will answer:
- You were a member of the Sea Organization, a para-military elite corps of the Church of Scientology, for 18 years. How and why did you join the Sea Organization?
- You're talking about your dramatic escape in 2005. Are you still a Scientologist?
- Would you recommend Scientology as a means of spiritual enhancement? Why or why not?
My writing career started in 2008 with the publication of my first novel, Friends of Fred. My first Sci-Fi novel, The Fifth Battalion, an auto-biography, The Golden Fleece, as well as several of my short stories, marked by lighthearted view of life and a spark of spirituality, are available on Amazon.  I have also published a collection of my selected short stories, 
The Roto-Rooter. Recently I have released a psychic healing guidebook, You Are Psychic, The Healer's Handbook, my attempt to train anyone into a psychic. I have completed the screenplay for The Fifth Battalion and working on the sequel, The Baltizor Conspiracy. 
Pages