Live Talk Shows Done Right
Experience Live Talk Shows Done Right
Experience Talk Shows (Radio and Web-TV Talk Shows) Done Right!
Why Choose BBS Radio TV?
We're reliable, well established and extremely knowledgeable.
We have the sophistication, the resources and the experience.
Our service, our website and our software are legendary!
Professional Live Broadcasting and Global Podcasting
Worldwide Marketing and Global Syndication
for Radio and Web-TV Talk Shows!
For More Information
Pricing & Payments
BBS Radio TV can be heard live on over 185 of the World's largest live Broadcast Stations, the five largest Social Networks and the biggest Podcast Stations on the planet! We are worldwide! When you broadcast and/or podcast with BBS Radio TV you're exposed to an audience of millions of people all over the world! Why go anywhere else! BBS Radio TV Distribution & Syndication locations.
What broadcasters and podcasters most want and need, we offer, and far more! In fact, no other company in this industry can offer what we can, and we excel at it! Furthermore, no company can match our prices (not even close)! We are one of the very first companies to remotely engineer web media! We love radio and tv, and we know you will be extremely satisfied with our Diamond level platform, our services and capabilities! We are dedicated, personable and always available! There really isn't another company that has the ability to perform at our level, and getting started is easy, painless and fun! We do almost all the work on our end and then provide you with the keys to kingdom (on the house)! Aside from that, we are one of the two oldest Internet Talk Radio Networks in existence, and extremely well-trafficked! Over the years we added full video/tv production and distribution services and fulfill the needs of any sophisticated broadcaster.
Here's why you should choose BBS Radio TV.
BBS Radio TV is genuine and authentic, and we absolutely know what the heck we're doing! We've pioneered the industry of Remote Engineered Talk Shows, being one of the first companies in the world to do so! In fact, BBS Radio TV is so vast it has its own Culture! We remotely engineer live talk shows (Worldwide Radio and Web-TV) better than any company in the industry or anyone else in the world! Nothing compares to our services and support! We create your talk show universe and then basically do everything for you. If you wish to do a professional web radio tv talk show, broadcasting at the best possible price, then you came to the right place!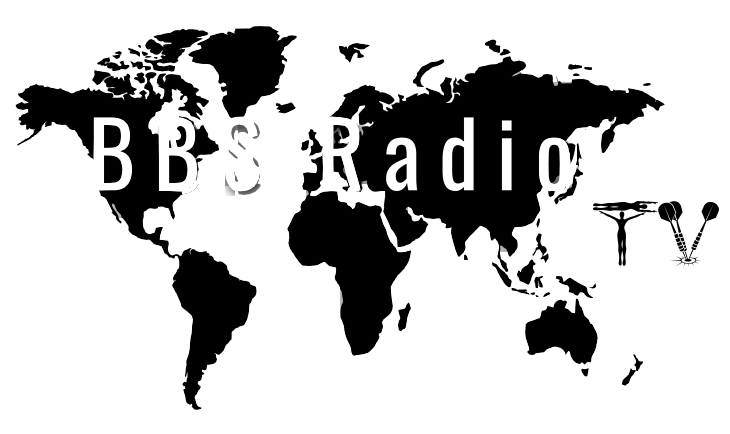 Here are just a few reasons we do talk shows right!
Sound quality - Excellent!

We record your audio in lossless wave and 128kbps stereo mp3. We record your video in High Definition (HD) while keeping the weight of the file as low as possible without losing quality. We also

podcast your productions in high quality everywhere

.

Free Conversions! If you have elected to only do a radio (audio) program we can always convert your audio production (mp3) automatically to a video production (mp4) and syndicated both! Our system automatically converts your audio podcast into a video podcast, with an image of your choice! That's Right! We do this upon request only..... as many do not require/request it.

You have a professional audio / video engineer "live board operator" managing your entire production in real time, screening callers, running audio commercials, bumpers, liners and music tracks, making audio adjustments during the entire broadcast, and noting all problems for editing prior to syndication. However, if you do not require a board operator, then your price is discounted by $20 for that broadcast hour. That's Right!

Free editing of talk show productions. Every single production we produce with you, or your team, will be fully edited, as required by you, to make sure you have pristine productions files for your audiences and for global syndication. In other words, we edit both the audio and video files for every single live production! Imagine that!! If you wish us to edit a production delivered to the network for airing the cost is only $20.

Free promotion and advanced marketing for upcoming shows. Thus, you can effectively headline every show before it airs, with ease!

Free promotion and advanced marketing of your upcoming guests with featured placement of all guests being interviewed prior to the live broadcast.

Free global syndication of all broadcasts to live broadcast portals and stations worldwide and then free global syndication of those podcasts, made available to everyone, everywhere at no charge. For clarification: A Live Broadcast always becomes a Podcast after its initial live airing. After the live airing it goes into syndication to major podcast portals all over the world and is able to be played "on-demand" by people everywhere.

Toll Free call-in numbers

, and 6 different dedicated phone lines, for callers that call into your program with questions. Our main station number, and toll-free number, hunt for the best available open line. Callers can even call in on Skype to interact with your program. We use Zoom and Streamyard, as desired, and can easily mix and match all platforms.

True call separation and conferencing capabilities. Each host, co-host, guest and caller are connected to the studio uniquely and individually (via separate phone lines and/or devices), so that we can modulate and optimize the sound signal for each line, individually, thereby obtaining the very best sound quality possible. This is a unique feature, and it allows us to have many callers on the program, all interacting clearly, even if they are using different types of communication lines and devices, such as VOIP lines, Bluetooth devices, cell phones, analog lines, landlines, computer lines, hardware codecs, etc. Our custom phone bridging system allows us to conference all 8 lines perfectly. Therefore, you can party down with all the callers, guests, panel members, co-hosts and hosts!

All information is tagged and bagged for search engine optimization and becomes a permanent and easily accessible form of content. That means people all over the world will be able to find you on our network. Our system is a diamond level system and markets, advertises and syndicates all your information powerfully.

Free network and social site syndication. We're hooked into the five largest social networks, including Facebook, Twitter, LinkedIn, Instagram and Pinterest. All blog posts, written articles, featured guest posts and headlined show announcements will automatically appear on Your social networks and BBS Radio TV's social networks, as well, they will automatically appear on BBS Radio TV's front page, three schedule station pages, the newsroom, your show page and other locations, each with their own syndication feed link for subscribers. (This feature is currently not possible until new updates are created for our Drupal 9 core system)

Free submission of your podcasts to select major podcast portals, including hands free devices like ALEXA. Example: Hey Alexa "Start John Doe Show." We submit your podcasts to various large portals, such as Google Play, Apple, iTunes, etc. However, you can further your program syndication as far and wide as you, or your team, desire simply by giving any portal your customized RSS Feed (audio/radio) and/or your customized MRSS Feed (video/tv), which are readily available to you 24/7.

People are always around

to answer the phones. We have toll-free customer service lines, and people are welcome to call in with their questions or concerns anytime from 10am to 10pm Central. We do love to answer questions, and we will have answers for you! Customer Service

with a smile. Being pioneers of this industry, BBS Radio TV has in many ways defined the landscape. In fact, many things shaping this industry were first introduced by BBS Radio TV.

Free professional creation and promotion of a network audio commercial. That's Right! We'll help you create a professional sound byte "commercial", that's up to 1 minute in length and will be syndicated throughout both of our talk show stations. This network promo will air about 2 times per station per day. You can advertise anything you wish in your network commercial!

Your prices will never go up as long as you are on the network. Once you start, you are "grandfathered" in at the price you first paid, even when our prices go up.

We do not advertise during your live broadcasts nor in your on-demand podcasts. We do not add advertisements to your program segments. We do not add hidden code to your content or use software to systematically start and stop your program for advertisements. You will not need to have your production files professionally edited to remove stuff you did not wish to include in your talk show (which is simply unheard of anywhere else). This is a big plus when your program airs on other networks! It's all about you, all of the time!

No limits on the number of callers, listeners or viewers. We are powerful enough that we don't need to restrict broadcasters in any way. We have our own streaming services and multiple high end website servers that allow us maximum bandwidth for streaming. We stay up while others go down. Most websites cannot handle a fraction of the total number of live listeners we can accommodate (and they never tell you that fact)!

Free prerecording of your shows if your guest(s) can't make a particular show-time, due to various circumstances. Essentially, this is an extra hour of studio time that you are not charged for. Although this does require an extra hour of studio time (one to prerecord and another to broadcast) we do not charge you a fee for that extra time and service. It's complimentary.

We are Fully reporting and able to play any and all music files necessary for your broadcasts. We pay all our music royalties!

Everything is Free to listeners around the globe. No membership is required, unless you wish to monetize any, or all, of your programs! Even our Smart Apps, for Android and Apple phones, are FREE to download and utilize. Listeners have many ways to tune in to our stations. Our own custom smart phone apps which are designed for all smart phone brands, have one touch capability to listen to broadcasts and one touch capability to interact live with our hosts during those broadcasts. Our live station streams are located everywhere on BBS Radio TV, and they include all the most popular bit rates (for slow and fast computers) and multiple alternative streaming options. BBS Radio TV also provides two call-in numbers for people with regular phones (so those without internet connection can still tune into your show). Listeners can also hear our live broadcasts on almost every major portal on the world-wide-web

Free guest Leads. You will receive a steady flow of interview requests as they come into the Network, and you will have unrestricted access to a database which includes thousands of potential guests that wish to be interviewed.

Free setup of your universe. This includes:

Creating your permanent biography page

Creating your permanent program page

Creating your permanent Podcasting universe

Creating your globally syndicated feeds

Creating everything else you will need and tying it all together - giving you the keys to the kingdom!
Click Here for More Information
If you're not receiving these benefits from a network you are currently working with then you haven't experienced web radio tv engineering done right! Try us out! We'll continue to earn your business every step of the way! We guarantee it!
We put it all out there and leave nothing to your imagination because we know what we're doing. We put our prices, our services, and everything else out there for you. Compare us to any company in the professional and personal web radio tv talk show industry, and you'll find we are tops!
At BBS Radio TV there are no additional fees or hidden costs for any of the services we provide. To find out more about hosting your own talk show on BBS Radio TV, please read more at the links below:

Host Your Own Talk Show
https://bbsradio.com/host-your-own-talk-show
Experience Talk Shows Done Right!
https://bbsradio.com/experience-live-talk-radio-done-right
Broadcasting & Podcasting Distribution Locations
https://bbsradio.com/broadcasting-and-podcasting-syndication-and-distributions
Pricing and Payments
https://bbsradio.com/payment
Client Endorsements and Recommendations
https://bbsradio.com/letters-of-recommendation
About BBS Radio TV and Our Origins
https://bbsradio.com/about
Perpetual Referral Program
https://bbsradio.com/referral-program
Listening Options and More
https://bbsradio.com/players
Contact BBS Radio TV
BBS Network, Inc.
17419 Wilton Park Court
Spring, TX 77379
contact@bbsradio.com
888-710-8061 US/Canada
323-744-4828 Direct