SpirituallyRAW The Ass Whipping Truth, April 20, 2020
Show Headline
Ep 340 NESARA GESARA with Santa Surfing
Show Sub Headline
SpirituallyRAW The Ass Whipping Truth with April and Ajay Matta
Ep. #340 NESARA & GESARA
Featured Guest: SANTA SURFING,
Reporter for Beach Broadcast & Entrepreneur
Guest Commentator: Lee Freeman aka Pimpy has first-hand experience with NESARA.
National & Global Economic Security and Reformation Act Incoming Financial Reset & Jubilee!
Santa Surfing is a leading authority on N.E.S.A.R.A. She is a sought after social media personality and Reporter for Beach Broadcast; 501(c)(3) organization broadcasting breaking, patriotic information, and news. Support Santa Surfing by purchasing Trump Cards at https://beachbroadcast.com/trump-card
Lee Freeman aka Pimpy, Founder of Pimpy's Investment Chat -Facts vs Rumors. Pimpy holds five degrees and a Master's with a background in Analytics. You gonna hear his personal testimony about the removal of over $150K of federal college loan debt (25 accounts) REMOVED & DISCHARGED from his own credit report as a direct result of the NESARA Law!! Follow him on FB & YT @Pimpy's Investment Chat.
Show Topics:
What is NESARA/ GESARA?

Law outlines.

Where did it originate?

Why did Bill Clinton sign it if he wasn't going to support it?

Why did Bush Sr. want this prevented?

What did Justice Roberts do to prevent it from happening?

What Is the Defense Production Act?

How is it connected t NESARA?

How many worldwide proofs are there showing signs of GESARA?

How does this affect the Federal Reserve?

Is Trump's motive to abolish income tax?

What is Trump's role in all this?

Why won't President Trump implement it now?

GOLD reach $2,500 this yr due to Fed Stimulus?

How does this tie into currency backed by gold, and or precious metals?

Supposedly there are 6,000 patents of suppressed technologies that are being withheld from the public including free energy devices, antigravity, and sonic healing machines. What's your thoughts? Will we see FREE energy?
Ep. #340: N.E.S.A.R.A. / G.E.S.A.R.A.
Incoming Financial Reset & Jubilee!
Featured Guest: Santa Surfing
Reporter for Beach Broadcast & Entrepreneur
Santa Surfing is a leading authority on N.E.S.A.R.A.
She is a sought after social media personality and
Reporter for Beach Broadcast; 501(c)(3) organization broadcasting
breaking, patriotic information, and news.  
Support Santa Surfing by purchasing Trump Cards

Support Santa Surfing by purchasing Trump Cards
Trump Card - Presidential Seal -TC-1
$7.95 Free Shipping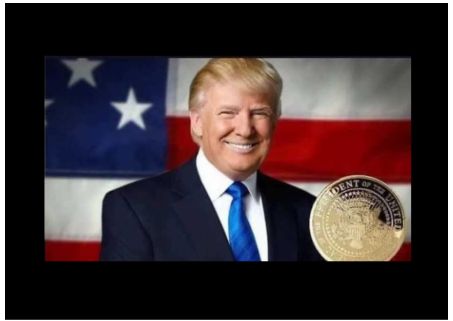 Login
to follow this talk show
SpirituallyRAW The Ass Whipping Truth