The Sports Doctor, May 13, 2020
Show Headline
The Sports Doctor
Show Sub Headline
Guests, Dr Matt Vogt and Kirk Mango
The Sports Doctor with Dr Robert Weil
Guests, Dr Matt Vogt and Kirk Mango
Dr. Matt Vogt, Sports Medicine  Physician with "Sports Medicine and Regenerative Therapeutics" joins me along with returning Kirk Mango, Author "Becoming a True Champion", former NCAA gymnastics champion & Team Member on "Hey Sport Parents- The Sports Dr's In". Then, it's 'The Sports Doctor's In' with your questions and emails!
Guest Occupation
Sports Medicine Physician with "Sports Medicine and Regenerative Therapeutics
Guest Biography
"I believe in developing a lasting relationship with my patients. I am interested in their overall health and well-being in addition to their sports-related injury or chronic pain. In order to promote an optimal environment for healing, the wellness of the whole patient may need to be addressed." - Dr. Matthew Vogt.
Dr. Vogt is a Board Certified Family Physician with fellowship training in Sports Medicine. His passion is helping his patients avoid surgery through means of cellular orthopaedic interventions.
Dr. Vogt is trained in musculoskeletal ultrasound guided injections. He treats all joints of the upper and lower extremities, hip and pelvis. Dr. Vogt incorporates biologic cellular therapies into his interventional orthopaedic practice for degenerative joint conditions as well as for tendon and ligament tears.
Dr. Vogt is a Diplomate of the American Board of Integrative Holistic Medicine. He promotes proper nutrition and exercise and makes recommendations on nutritional supplementation. Dr. Vogt also has great interest and experience in the management of sports-related concussion.
Outside of his medical practice Dr. Vogt enjoys spending time with family. He enjoys the outdoors, gardening, paddleboarding, cycling, and is active in coaching youth baseball.
Prior to his residency training, Dr. Vogt served as a Flight Surgeon in the United States Navy.
Guest Occupation
Author "Becoming a True Champion", former NCAA gymnastics champion & Team Member on "Hey Sport Parents- The Sports Dr's In"
Guest Biography
It was February of 1974 when a completely unknown young gymnast, Kirk Mango, made a choice that would change the direction of his life and send him on an intense journey of self-discovery and accomplishment. His efforts would culminate in a State Championship, a high school All-American award and a full scholarship to compete in gymnastics at the NCAA Division I level for Northern Illinois University. What was most surprising and unbelievable about this was not only the achievement itself, but the fact that he did it in just one year-something nobody thought possible. For Kirk, it was the starting point of a career that has brought him numerous other awards and honors, first as an athlete, then as a coach and teacher.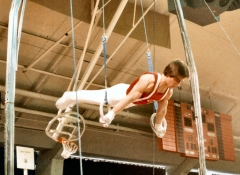 A collegiate Division I National Champion and gold medalist on the still rings in 1979, Kirk had to defeat several Olympians to garner this honor, accomplishing this feat by almost 3 tenths of a point (former 10.0 scoring) above the next placed competitor. He was awarded commendations from the mayor of DeKalb, Illinois and from Northern Illinois University for high achievement and contribution to the City of DeKalb and to the University. The previous year Kirk had won the silver medal on this event in the 1978 Division I National Championships, losing the gold medal by a mere one-tenth of a point. Of particular note is that Kirk was in 17th place after the first preliminary round of competition (compulsory), moving to sixth place after the first optional round, and second place (and the silver medal) after receiving the highest optional score on still rings in the finals. He was selected as a collegiate All-American in both 1978 and 1979 and to the present day still holds the Northern Illinois University school record for the still rings event. Kirk's accomplishments, along with his many other regional, dual-meet, and invitational championships (including the prestigious Windy City and Midwest Open), gave rise to his nickname, "The Lord of the Rings."
In 2000, he was selected to the Northern Illinois Athletic Hall of Fame; there, his photograph hangs on the wall with some of the most prestigious athletes ever to attend and compete for Northern Illinois University. His most recent accolades include being chosen in 2009 as No. 8 of the Top 50 Athletes of All Time competing for NIU, induction into Willowbrook High School's Inaugural Hall of Fame (with professional athlete greats, former Chicago Bears Tom Hicks, Cleveland Browns Matt Roth, former Philadelphia Phillies World Series pitcher Dan Schatzeder, and Milwaukee Brewers Jody Gerut), and induction into Northern Illinois Athletic Hall of Fame for a second time in October of 2010.
Kirk graduated NIU in 1979 with a Bachelor of Science in education and in 1992 received his Master of Administration from Roosevelt University in Chicago. Now retired, he taught high school students for 34 years and coached student-athletes for 17 of those years.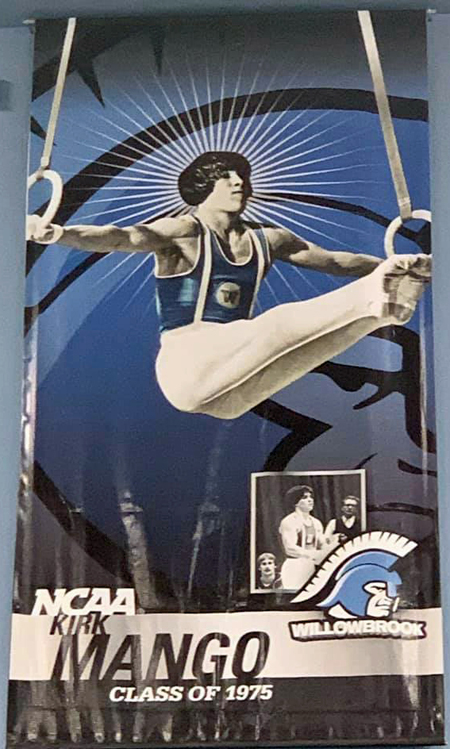 The Sports Doctor is in! Dr. Robert A Weil, Sports Podiatrist, specializes in orthotics that improve alignment, stability, balance & performance. He has practiced podiatry & sports medicine for over 30 years in the Aurora- Naperville area and was recently inducted into the prestigious 2019 National Fitness Hall Of Fame. Dr. Bob has treated many of the world's premier athletes from all types of sports. He is the host of "The Sports Doctor™" Radio Show. The show is now featured on BBS Radio Network, UK Health Radio Network & Sports 4 Fanz Radio. Dr. Bob was formerly on HealthyLife Radio and was also on WDCB public radio in Chicago for over 20 years. He has written articles for many newspapers & magazines and is a frequent guest on other networks. And his new book, co-written with Sharkie Zartman, titled '#Hey Sports Parents! An Essential Guide for Any Parent with a Child in Sports' - is now available on Amazon!
Join the Sports Doctor and his great guests for important topical information for injury free exercise, wellness and sports performance for both adults and kids. Frequent topics include, the role of the foot in sports, all aspects of sports medicine including, proper sports shoes, youth safety, health, wellness, and sports performance for both adults and children.
Weekly Show
Schedule Station
BBS Station 1
Schedule Broadcast Day
Wednesday
Login
to follow this talk show
The Sports Doctor