KickAss Radio with Jo Sainsbury
KickAss Radio with Jo Sainsbury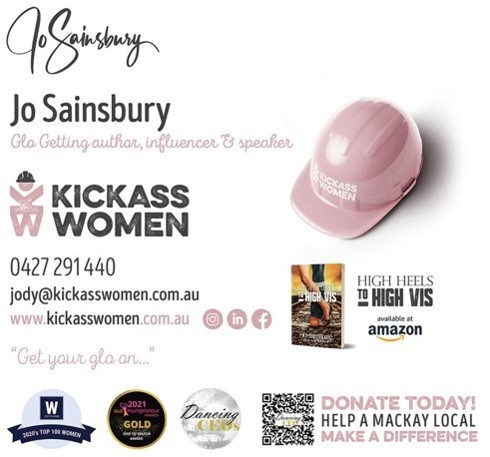 Talk Show Program Archives for Podcasting
| | |
| --- | --- |
| KickAss Radio, November 18, 2021 | Season 2 - Episode 58 - with Natalie Moore and Lisa Saunders |
| KickAss Radio, November 16, 2021 | Season 2 - Episode 57 - with Yogita Ridgley |
| KickAss Radio, November 11, 2021 | Season 2 - Episode 56 - with Nicola Sapsford |
| KickAss Radio, November 4, 2021 | Season 2 - Episode 55 - with Sandy Davies |
| KickAss Radio, October 28, 2021 | Season 2 - Episode 54 - with Roxanne McCarty O'Kane |
| KickAss Radio, October 21, 2021 | Season 2 - Episode 53 - with Megna Murali |
| KickAss Radio, October 19, 2021 | Season 2 - Episode 52 - with Zoe Simmons |
| KickAss Radio, September 30, 2021 | Season 2 - Episode 51 - Masculine Energy Vs Feminine Energy |
| KickAss Radio, September 23, 2021 | Season 2 - Episode 50 - Job Boards |
| KickAss Radio, September 16, 2021 | Season 2 - Episode 48 - Emotional Intelligence |
| KickAss Radio, September 2, 2021 | Season 2 - Episode 47 - Sexism in the Workplace |
| KickAss Radio, August 26, 2021 | Season 2 - Episode 46 - with Michelle Bowditch - Door20a |
| KickAss Radio , August 12, 2021 | Season 2 - Episode 45 - with Jade Hollis - Women in Transportation Together |
| KickAss Radio , August 5, 2021 | Guest, Leanne Drew aka: Mad Mumzie |
| KickAss Radio , July 22, 2021 | Guest, Amanda Valverde |
| KickAss Radio , July 15, 2021 | Guest, Kristy Christensen |
| KickAss Radio , July 8, 2021 | Guest, Amanda Bulow |
| KickAss Radio , July 1, 2021 | Guest, Louise Azzopardi |
| KickAss Radio , June 24, 2021 | Women In Oil and Gas Industry |
| KickAss Radio , May 27, 2021 | Guest, Emma Price |
Show Host: Jody Sainsbury
Queensland
Australia
Occupation:
Train Driver, Author, Speaker, Advocate for Women in Non-Traditional Roles, Founder of Kickass Women AND Radio Show host for Kickass Radio
Biography:
MEET JO SAINSBURY!
Jo Sainsbury is the definition of a go-getter, or as Jo likes to call it, a 'Glo-getter'. This is in reference to working in Industry & donning High Vis, a uniform that Jo is proud to wear.
After working over 30 years in the corporate sector, Jo kicked off her heels and became a coal train driver working in the rail and mining industry!
The transition into a male dominated industry was no easy task. Jo had no contacts, no experience, and barely knew anything about the Industry or how to apply.
It is for this very reason that Jo Sainsbury founded Kickass Women in 2019, making it her mission to empower and support women who are considering a career change into an industry role, and helping to make their transition as smooth as possible.
"I'm a big believer in inclusion and diversity and I strongly believe that more women should consider non-traditional roles and careers, just like I did 8 years ago!"  - Jo Sainsbury
After some time in her new role as a coal train driver, Jo recognised that there was a huge disconnect between women's perception of a job in Industry, and reality! Jo became conscious that many women perceived that a job in industry was either unattainable or unattractive, and so Kickass Women was born - to educate women that the leap wasn't as big as they thought, and that these roles were worth pursuing!