Breaking: One hour ago German Federal President Horst Koehler resigned. He dared to criticize the globalists, the bankster frauds and the war in Afghanistan, been director of IMF in WDC for 4 years. *PIC*
front row: President Koehler - Chancellor Merkel - her husband Sauer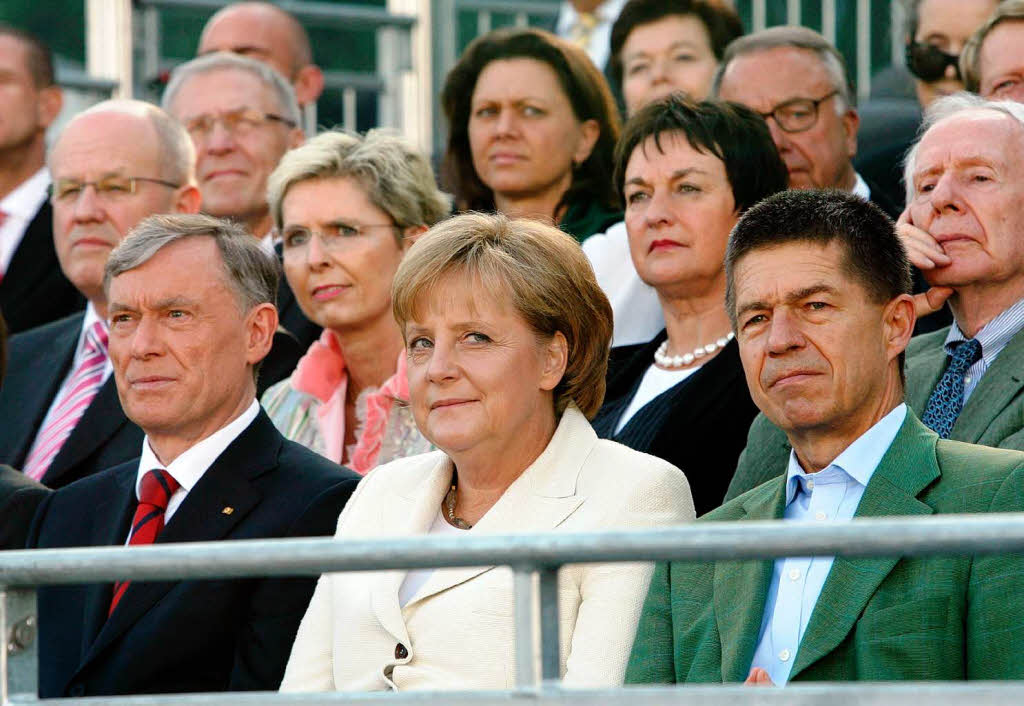 It is said that Chancelleuse Murkelle, a dreaded super pro-zio man-eater,
and her twilight entourage were not too pleased that President Koehler used his common publicity to speak common sense on economic and financial affairs, national and transnational.
Here we go again.
German n-tv and other channels interrupted several times, party members speaking had no tone, only moving lips, sequences of public speeches rarely known before appear to be the reason for the president's resignation. Really?
If you'd ask me, I'd say,
the real reason is far more severe.
Just to let you know right away from the news desk.
Images on the official governement website have already been taken down.
A few days ago the Governor of Hessen, the central federal state with the European financial capital Frankfurt, the European Central Bank, the continental main stock exchange, Roland Koch, he also resigned.
Super pro-zio Chancellor Merkel in her first response on German state-TV was regurgitating from written sheet of paper blathering about Israel's right to exist (as if it hadn't been repeated daily) .... ooops .... where's the connection, one might ask?
Something rotten? Israel not only demanding money without end, eternal boot and ass-licking, most modern subs and destroyers but also demanding outspoken and benevolant-only public support from Germany's already extremely submissive puppet-leaders for her criminal treatment of Gaza and her prepared extension of criminal warfare in mideast?
So again, it's all because of Israel? And the zionists' run-up to another big war? Their dearly prophesied World War III, they hardly can't wait for the 'outbreak' any longer?
for example this photo gone,
but saved from webcache