Egypt and its people are entrapped. Aswan Dam is a Trojan Horse planted at Upper Nile. One MOAB or Nuke and Egypt is sorts of 'Godlikeproductions' be gone! *PIC*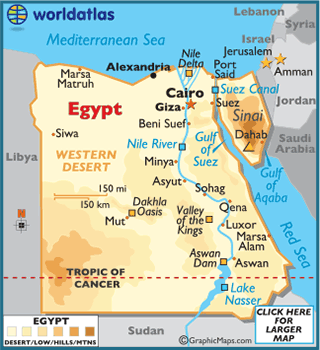 The Greek historian Herodotus called Egypt, "The Gift of the Nile," and along that life-giving river, the ancient Egyptians built their amazing civilization, one they ruled for three millennia.
Conquered by the Persians in 341 B.C., the Greeks and Romans followed, but it was the Arabs that introduced Islam and Arabic, and subsequently dominated this ancient land for many centuries.
In 1517 the Ottoman Turks invaded, and took control. Besides a brief French incursion (1798-1806), the Ottomans remained until the mid-19th century.
Following the completion of the Suez Canal in 1869, Egypt developed into a vital transportation hub, but fell heavily into debt. To protect its investments, Britain seized control in 1882.
Egypt then became a British protectorate in 1914, achieving partial independence in 1922, and full sovereignty in 1945.
A rapidly growing population, limited arable land, and on-going dependence on the Nile River, all continue to overtax resources.
The Egyptian government still struggles through economic reforms in the 21st century, and the pressing need for massive investment in communications and infrastructure.
Regardless, Egypt remains one of the favorite destinations of archaeologists, historians and tourists from around the world.
---

The dam brought less food but more electricity,
thus many more Egyptians now can watch TV
to see
hollywood crap plus decadent porn
and
cook wheat and corn
imported from US of A
and
start to liberate woman and gay
from the grip of CIA's Muslim Brotherhood
instead of living on own land growing own food.
Allah, my ass
am I on my knees
to be fooled by these?

Well, if you get the whole picture how the hidden right and left arm of the satanic goats
are working together to squeeze the Egyptian throats.